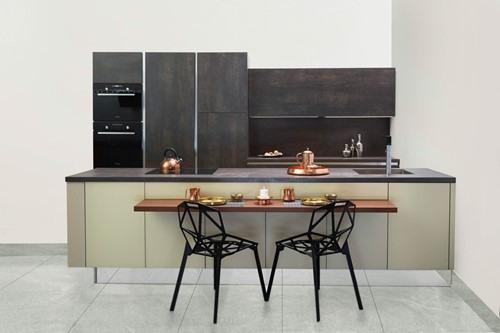 Buying a modular home can give you a great housing option when you need to move within a short timeframe and stay within your budget. While these types of houses tend to be affordable and available quickly, it's important to understand the purchasing process. Knowing more about buying a modular home can help you avoid making potentially costly mistakes. These are common errors buyers can easily make when purchasing modular homes.
Going With the Lowest Cost
Modular homes can be a cost-effective way to have a new home built, which might suit your budget. However, avoid choosing the lowest price possible in order to save money. Going with the lowest cost on modular homes could end up costing you more in the long run. You might get a modular home that was poorly or improperly constructed, leading to the need for repairs or modifications. Choosing the lowest price might also mean ending up with a modular home made from inexpensive, low-quality materials. This can also result in a higher risk of repairs and a much lower home value.
Not Adding Up All Costs
Modular homes might seem to cost less compared to purchasing an existing home or a stick-built home. It's important to factor in all the costs associated with this kind of purchase, though, so that you can make sure you stay within your budget. When you plan to buy a modular home, keep in mind that you'll have to purchase land for it first. You'll also need to pay for utility hookups, plumbing systems, a foundation and other crucial components. If you want to add custom features to your modular home, this might also cost you extra. Failing to include these expenses in the total cost could push you over your budget.
Changing Your Mind About Layouts or Features
Modular homes are built in factories rather than on the land you purchase. When the building process has started at the factory, you might not be able to make changes to your home's design. For example, you might decide that you want to make an adjustment to the layout of a room or add a custom feature. Depending on the builder and how far along the house is in the construction process, you might not be allowed to make these changes. When you purchase a modular home, make sure you're satisfied with its design, including the layout and features, before the building process starts.
Not Providing a Good Foundation for Your Home
Modular homes do not arrive at your lot with a foundation. When you buy one of these homes, you'll need to make sure you have a foundation in place for it. Having a foundation constructed improperly or using poor quality materials can end up causing problems with your modular home when it's set in place. Take time to oversee the construction of your foundation and ensure that the lot is fully prepared for your home before it arrives. This can help lower your risk of having structural issues, leaks and other potentially costly problems with your modular home after it's in its permanent location.